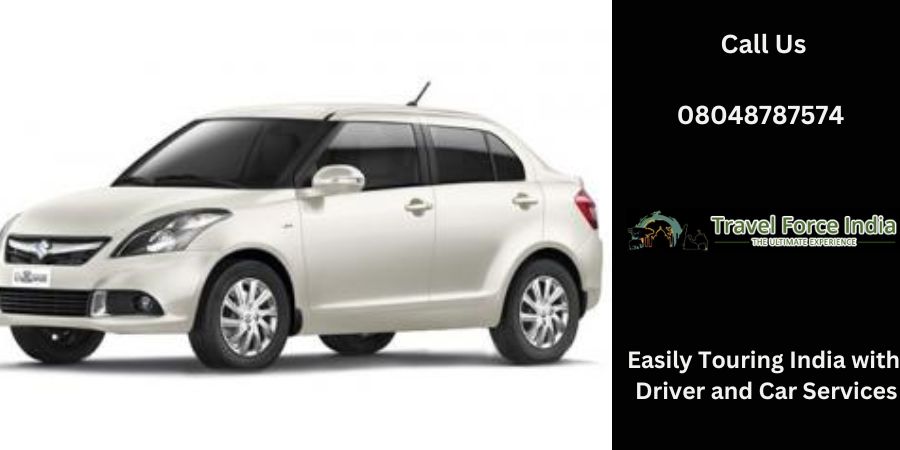 Learn about the comfort and adaptability of Driver and Car Services India for travelling to different landscapes.Travellers from all over the world are drawn to India because of its magnificent scenery, cultural variety, and historical riches.

Getting Around Diversity
The variety of India might be bewildering. A driver and vehicle service makes travelling easier and guarantees a comfortable and personalised experience.


The Knowledge of the Driver
Local drivers are knowledgeable about the area and can provide advice on the best routes, hidden jewels, and cultural quirks.


Comfort And Security
Safety comes first. Professional drivers make sure passengers are safe and comfortable as they travel through India's busy streets and picturesque motorways.
Personalised Routes
Customised itineraries are possible with Driver and Car Services India.This may adjust to your speed and preferences and guarantee a great journey.


Eliminating Linguistic Constraints
In India, language might be a problem. Drivers frequently act as interpreters to help travellers communicate with locals.


Exploring Untrodden Paths
Go beyond popular tourist destinations. Drivers might direct you to less well-known locations, giving your experience more depth.


Efficiency in Time
You may maximise time by hiring a driver. No more figuring out new routes or dealing with tight timetables for public transit.


Indian Road Safety
Indian highways may be a mess. Travellers can feel safe since drivers are adept at navigating the traffic.


Local Perspective and Advice
Your journey will be improved by the advice shared by drivers for genuine dining, shopping, and cultural events.


Adaptable Stops
Enjoy detours on a whim. Drivers allow for last-minute picture stops and detours to interesting locations along your trip.


Vehicles Available
Choose a car that best fits the size of your group and your comfort requirements, from little vehicles to SUVs.


Affordable for Groups
Driver services for groups may be reasonably priced, allowing you to divide costs while getting individualised attention.


Reliability
Dependability is essential. Drivers follow the timetable, allowing you to maximise your trip days.


Safety Precautions
Driver services in India have taken safety precautions throughout the epidemic, offering a safe mode of transportation.


Exploring Rajasthan's Heritage
With a native driver, tour Rajasthan's lavish palaces, bustling bazaars, and stunning Thar Desert.


Cruising Kerala's Backwaters
With a driver, meander through Kerala's serene backwaters and verdant landscapes to experience the peace of the natural world.


The Mystique of the Himalayas
Exploring distant towns and negotiating treacherous mountain roads will be part of your Himalayan trip with a driver.


Traversing the Western Ghats
With a seasoned driver, explore the magnificent jungles, gushing waterfalls, and varied animals of the Western Ghats.


Touring Historic Cities
A driving service guarantees a smooth investigation of famous sights in old towns like Delhi, Agra, and Jaipur.


Conclusion
The keys to unlocking India's unique landscapes, cultures, and experiences are provided through driver and automobile services. They make your journey an amazing adventure by combining local knowledge, safety, and flexibility. India's attractions await, from the tranquil backwaters of Kerala to the spectacular Himalayan peaks, and a driver and vehicle service is your dependable travel partner.