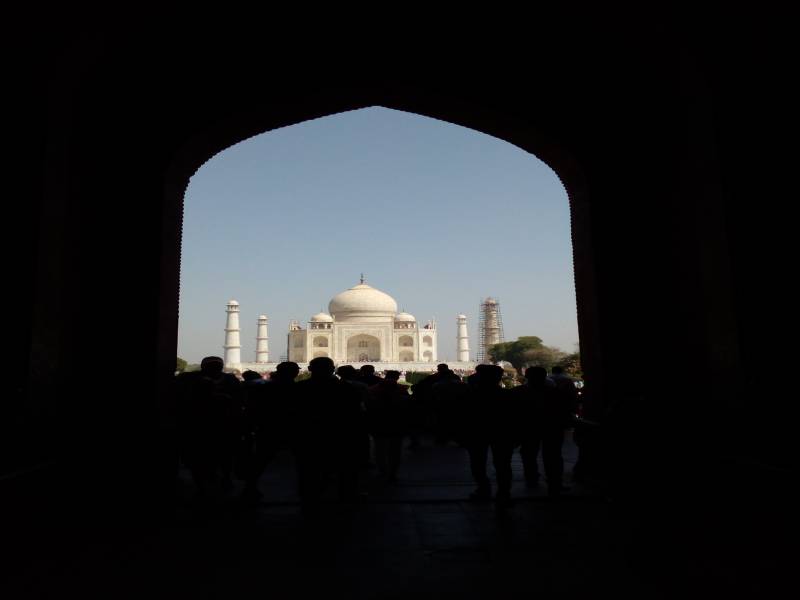 Merely 200 km far from New Delhi, the Taj Mahal is one of those exceptional and remarkable world-famous sights that surpass expectations and any trip to New Delhi will remain incomplete without a visit to Agra, especially Taj Mahal. Agra is an architectural phenomenon and most of us want to go much deeper in this destination. The Taj Mahal is the must-see sight and one of the Seven Wonders of the World. Due to its spectacular Mughal infrastructure, arts and culture, the Taj Mahal is a popular destination for people, traveling from all over the world every year. Agra Fort is also a glorious place to visit during a Taj Mahal trip. The Taj Mahal trip by private car is something different that makes the traveler's journey very pleasurable.

With a convenient booking process and a widespread network, there are many private car rental service providers providing private cars booking service to the Taj Mahal. Getting a private car on hire for a Taj Mahal trip can easily reduce or eliminate all the woes by providing utmost comfort while traveling from New Delhi to Agra. With trustworthy operators providing private car rental service, one can choose the desired car from an ample fleet of rental cars that include a compact SUV, sedan, luxury, MUV, SUV, etc., depending on budget and on the number of people planning to make the journey. The provided cars are well-maintained with comfort-enhancing utilities to make the traveler's ride a smooth and worry-free one.

Why people opt for a private car during a Taj Mahal trip: -

• Pocket-Friendly: - Whether the travelers want to travel in a mini or micro car or a luxury, sedan or SUV, they can find all these cars on hire without paying hefty sums as a rental. Hence, Taj Mahal trip by private car from New Delhi is much inexpensive than other options.
• Safety: - Skillful drivers are available in the car during the tour or journey to the Taj Mahal and there is completely no risk of accidents or any other kind of problems.
• Comfort: - One of the major things that come to the mind while booking a private car on hire for the Taj Mahal trip is the comfort that it will provide. It will not only save the travelers from the crowd of the public transports, but it will also provide them the ease to relax.
• Protection from the Heat: - Another reason why one should go for a private car is because of the heat that might spoil the entire mood during a Taj Mahal Trip. Sitting in an air-conditioned car can help travelers beat the heat. It will also help the travelers to look more fresh and cheerful when they reach the place.

A Taj Mahal trip by a private car from New Delhi is the best option for visiting spectacular Taj Mahal, exploring the magnificent Agra Fort, experiencing picturesque landscapes and the life in a small village on the way there, and enjoying the convenience in a private air-conditioned car. Tourists can also visit other attractions and sightseeing places like Fatehpur Sikri, Mumtaz Mahal, Aram Bagh and many more during a trip to Taj Mahal.

Hire a private car for a Taj Mahal trip from New Delhi and avoid all the inconvenience of train ticketing!